Welcome To
SkinDivaEsthetics
HAPPY NEW YEAR!!!
NEW YEARS SPECIAL
Still Having Trouble Trying To
Get
That Divalicious Skin You
Deserve?
Introducing
The
NEW
Delux Derm & Peel
Treatment
Package
This treatment package is for those who need a little extra attention to those stubborn
skin concerns that just won't go away. It includes a combination of a series of microdermabrasion and the Bioelements Ultra Detox Chemical Peels
Its goal is to smooth out rough dry skin, control oily skin issues, minimize pore size, reduce fine
lines and wrinkles, lighten and brighten age spots and scarring and so much more!
Click On the Link To The Left For More Info
Erase the signs of sun damage and improve signs of aging with this facial!
Whitening 'n' Brightening Vitamin C
Spa Facial
ONLY
$39
(reg. price $75)
ADULTS & TEENS
Take Control of Your Acne...TODAY!
with the
ACNE CLEARING TREATMENT PACKAGE
Includes:
*Skin Analysis & Consult (nutritional & skin care recommendations)
*Bioelements Acne Treatment Kit (Spotless Cleanser, Acne Toner, Amino Mask & Breakout Control Cream)
* 6 Acne Clearing Treatments (bi-weekly treatments includes steam cleansing, exfoliation, extractions, LED blue light therapy)
ALL THIS FOR A LOW PRICE OF
$199
(reg. price $450)
REGULAR MONTHLY SPECIALS
Take 10 Years off Your Face with the
DIVALIFT
Non Surgical Microcurrent Facial Treatment

**Decreases Fine Lines/Wrinkles
**Hydrates Dry Skin
**Gives a Youthful Glow To Your Skin
**Tightens & Tones Sagging Skin
**Decreases Dark Circles & Puffiness Under Eyes
**Decreases Pore Size
**Stimulates Collagen & Elastin Production
**Can Help Treat Acne
TRY IT FOR ONLY
$49
(REG. $125)
**Some Restrictions will apply; not recommended for those who are pregnant/nursing, heart problems, pacemakers, cancer,circulation problems (phlebitis,thrombosis), open wounds, sunburned skin. Consultation is required.
NEW
BIOELEMENTS ULTRA-DETOX CHEMICAL PEEL
The skin you want is under the skin you see. Reveal it with our powerful, non-surgical acid-hybrid peel. You'll undo years of visible damage and premature age signs - without the redness, flaking, or actual "peeling" of the skin from a traditional peel.
**Zero Downtme
**Zero Flaking
**100% Results
Why Choose Bioelements ULTRA DETOX CHEMICAL PEEL?
Smoothes out rough skin texture & increases hydration
Unclogs stubborn pores & reduces appearance of pore size
Softens milia
Detoxifies & stimulates microcirculation removing skin-aging toxins
Brightens dull, lifeless skin
Immediate & noticable tightening of sagging tissues
Decreases lines & wrinkles
Lightens & brightens moderate levels of hyperpigmentation
TRY IT TODAY!
ONLY
$49
(reg. $95)
**NOTICE: will require a skin consultation & reading to determine if you qualify for this service. This service is progressive from levels 1 to 3 and is best done in a series. Please contact for more info on package pricing.
**Cannot not have sensitive skin, been waxed for 48 hours, have rosacea, eczema or any skin disorder without doctor's permission or currently taking medications leaving your skin vunerable to a peel
Give The Gift of Healthy Skin
GIFT CERTIFICATES
AVAILABLE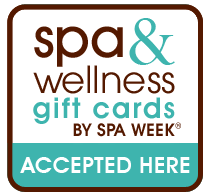 LIKE SkinDivaEsthetics ON
CALL OR TEXT
(562) 347-3587
FOR AN APPOINTMENT TODAY
Number of vistors to my site 50646