Welcome To
SkinDivaEsthetics
Specializing in Anti-Aging & Acne
SkinDivaEsthetics
HAS MOVED TO A NEW LOCATION !!!
STARTING JULY 11, 2015
1211 W. IMPERIAL HWY., SUITE 204
BREA, CA 92821
LOCATED AT THE IMPERIAL BUSINESS PARK
ATTENTION DAILY DEAL/GROUPON
CUSTOMERS
DO NOT COME TO THE ATLAS ST.
ADDRESS ANY LONGER
SPECIAL OFFERS
Total Bliss Facial & Massage
Package
Look and feel your best with a relaxing one hour full body massage and one hour customized facial
ONLY
$89
(reg. $120)
REGULAR MONTHLY SPECIALS
Take 10 Years off Your Face with the
DIVALIFT
Non Surgical Microcurrent Facial Treatment

**Decreases Fine Lines/Wrinkles
**Hydrates Dry Skin
**Gives a Youthful Glow To Your Skin
**Tightens & Tones Sagging Skin
**Decreases Dark Circles & Puffiness Under Eyes
**Decreases Pore Size
**Stimulates Collagen & Elastin Production
**Can Help Treat Acne
TRY IT FOR ONLY
$49
(REG. $125)
**Some Restrictions will apply; not recommended for those who are pregnant/nursing, heart problems, pacemakers, cancer,circulation problems (phlebitis,thrombosis), open wounds, sunburned skin. Consultation is required.
NEW
BIOELEMENTS ULTRA-DETOX CHEMICAL PEEL
The skin you want is under the skin you see. Reveal it with our powerful, non-surgical acid-hybrid peel. You'll undo years of visible damage and premature age signs - without the redness, flaking, or actual "peeling" of the skin from a traditional peel.
**Zero Downtme
**Zero Flaking
**100% Results
Why Choose Bioelements ULTRA DETOX CHEMICAL PEEL?
Smoothes out rough skin texture & increases hydration

Unclogs stubborn pores & reduces appearance of pore size

Softens milia

Detoxifies & stimulates microcirculation removing skin-aging toxins

Brightens dull, lifeless skin

Immediate & noticable tightening of sagging tissues

Decreases lines & wrinkles

Lightens & brightens moderate levels of hyperpigmentation
TRY IT TODAY!
ONLY
$49
(reg. $95)
**NOTICE: will require a skin consultation & reading to determine if you qualify for this service. This service is progressive from levels 1 to 3 and is best done in a series. Please contact for more info on package pricing.
**Cannot not have sensitive skin, been waxed for 48 hours, have rosacea, eczema or any skin disorder without doctor's permission or currently taking medications leaving your skin vunerable to a peel
Give The Gift of Healthy Skin
GIFT CERTIFICATES
AVAILABLE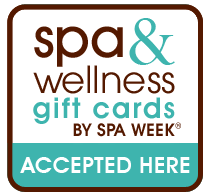 LIKE SkinDivaEsthetics ON
CALL OR TEXT
(562) 347-3587
FOR AN APPOINTMENT TODAY
Number of vistors to my site 36993